We would like to introduce our new partner company, Real Medical Hemp Oil, who offers CBD oils in tinctures and salves to further your healthy lifestyle. RMHO's CBD oils are legal in all states and are non-psychoactive (they won't get you high).
RMHO CBD oil is derived from the industrial hemp plant– not marijuana.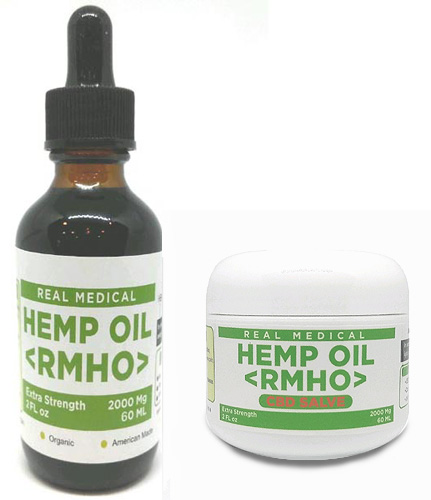 Potential health benefits of CBD oil include:
Natural pain relief or anti-inflammatory properties
Quitting smoking and drug withdrawals
Epilepsy and other mental health disorders
Helps fight cancer
Anxiety disorders
Type 1 diabetes
Acne
Alzheimer's Disease
For a full discussion on the potential health benefits of RMHO CBD oils, click here.
Want more information about CBD oil?  Click here.
Click here to jump to the RMHO shop
and look over their products.